As shopping is increasingly done online, the value of bricks and mortar shops have been questioned and we frequently hear about stores closing. However, is it because people are buying elsewhere or because the retail sector isn't providing today's consumer with the shopping experience they now want?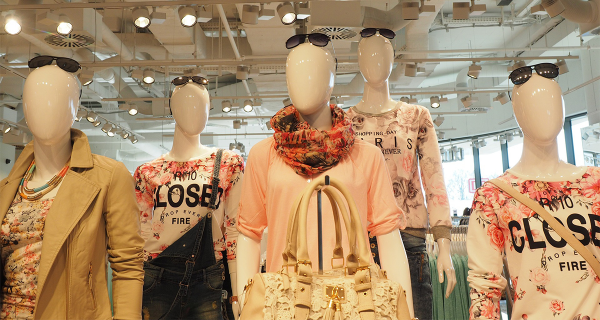 Today's consumer is more empowered than ever before and can often walk into a store already aware of information they previously got from the shop assistant – eg product details, stock levels, customer reviews. However, they still want physical shopping and in the UK the pop up shop industry is doing well - worth £2.3bn, with London alone having 3,000 pop up shops. Without the permanency of a traditional shop, they offer retailers the flexibility to test new products without the overheads and risk. For the consumer, they appeal because their temporary status is often equated to exclusive and the need to buy whilst you can. They may not be there tomorrow.
But most retailers can't take on a temporary status in order to survive so need to look at other ways to please their consumer. They're often in competition with online shopping so the physical shopping experience needs to be about more than just purchasing. Retailers need to look to new forms of retail technology to provide a seamless brand experience in their physical stores which will not only give the consumer an enhanced shopping journey, but also create brand loyalty.
Sensors in IoT retail technology allow retailers to monitor consumer's instore behaviour which provides them with valuable data about what their customers want, what products and topics they're interested in and how they buy. Used correctly, this data enables the retailer to build a personal brand relationship with the consumer – sending them information relevant to them, rewarding them for brand loyalty with instant rewards against future purchases and even sending their smartphones notifications through instore beacons.
Retailers could bring e-commerce into the store to streamline the customer payment experience. We already have 'Click and Collect' but if you want to see or try something on in store before purchasing, you still end up queueing at the till. Why not have an app payment method like Amazon Go? which not only speeds up the purchasing process but also frees up real estate in the shop. Tills could be replaced by digital kiosks enabling to customer to find out more about the products for sale rather than wait for an available assistant and/ or smart mirrors where the customer can virtually try on clothes and get more information about items they like.
Tomorrow's stores need to be ready for tomorrow's customers or they will go elsewhere. Online, people get a seamless and personalised experience and they want this offline too. The good news is that IoT offers some great retail technology they can take advantage of to provide a personalised instore brand experience that tomorrow's shopper is looking for.