Finding out that you have an incurable disease with a prognosis of 5-10 years is hard to describe. All I want to do now is, accept the restrictions I have and live as normally as I possibly can, and most of all see my two boys grow up.
Since being diagnosed with Multiple Myeloma last year, aged 41, I have been blown away by the care and support of family members and so many friends, some of whom I barely knew before but who have stepped up and offered practical and emotional support. And that hasn't waivered as time has gone on. I'm through the worst phase of initial diagnosis and treatment for now, but people are still so kind, asking how I'm doing, and making me feel that my new super-short hairdo doesn't really look too bad. It's an amazing feeling to know that people are happy just to see you out and about.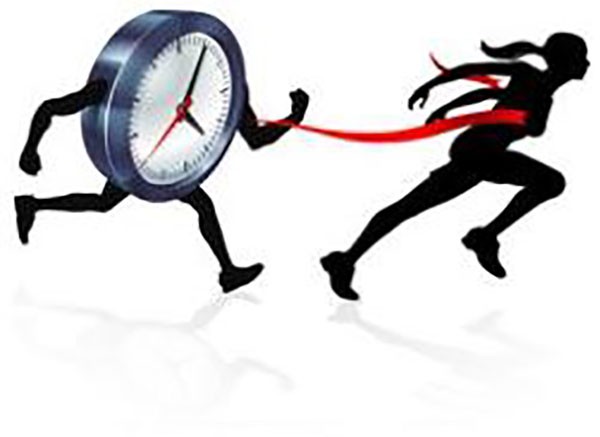 My colleagues at Watt Knowledge have been incredible. They were already a brilliant bunch to work with: open, helpful, flexible, and we have some fun times! Then during my initial shock as the proverbial hit the fan, and through all of my treatments, they have been so very supportive. And now they have taken it to another level, offering marketing support as I now feel ready and compelled to raise awareness for myself but for all the other Myeloma patients who struggle with this disease and the physical and emotional effects it has on us and our families.
I'd already written my personal blog http://mypositiveliving soon after diagnosis. It seemed the right thing to do. I didn't want people to feel uncomfortable asking me about my health to my face, I didn't want to flood my personal Facebook page with medical updates and sometimes it helped me to point people to my blog rather than having to explain things in person, which was sometimes too tough. I've always enjoyed writing and it was like a kind of therapy, putting my thoughts out there.
Now I want to do more. For myself and for others. People need to know more about this hidden cancer for which diagnosis is often very late, when bone and kidney damage caused by the disease is irreparable.
So I've set up a Twitter handle @MyelomaRace and you can also follow me on Facebook as Lorna Myeloma-Race Dunn. YouTube will follow….as I said, I'm trying to get on with normal life too and two young boys do their fair share of keeping me pretty busy!
It really is a race, because currently Multiple Myeloma is not curable. It is treatable, but without a cure, time always runs out, sometimes very quickly. Amazing medical advances are being made and there are some incredible drugs but the timeframe for these being approved for use through the NHS is sometimes way too long. The cost of a particular drug I have been told by my consultant I should be on, and which is proven by the pharma that produces it to double the time period between a stem cell transplant and relapse, is too prohibitively high. I believe that with this low dose chemotherapy maintenance drug, my disease may be kept at bay long enough for newer treatments to come online which may mean that I never have to go through the trauma of a second stem cell transplant. Which by the way would save the NHS around £120k, plus the costs of pre- and post- transplant therapy and care.
In more physical terms, the race is also on for my totally awe-inspiring younger brother Russell, who has put his boundless energy to incredibly good use by taking on a series of gruelling challenges to raise money for Myeloma UK. He initially set out with 7 challenges, including a 24-hour solo run (he's profoundly deaf, so running alone during the night with no music or inspirational chat is quite something), the Three Peaks, and finally full Ironman where he hopes to start the triathlon at 6am to be in with a chance of finishing by midnight. I actually think there will be no stopping him once he's done all of these. I pointed out to him that what he classes as "smaller challenges" are not in the slightest bit small for many of us, such as his 130km bike ride or Pendine Sands which is a 32.6 mile run, half of which is on sand. You can read the whole list and his motivations here: https://justgiving.com/fundraising/7in7forlorna
Please do follow me, like, share etc if you can:
Twitter: @MyelomaRace
Facebook: Lorna Myeloma-Race Dunn
All of us at Watt Knowledge will keep you posted with how the growing support is helping me to achieve my goal of living well with Myeloma.